​Best Lectin-Free Beef Jerky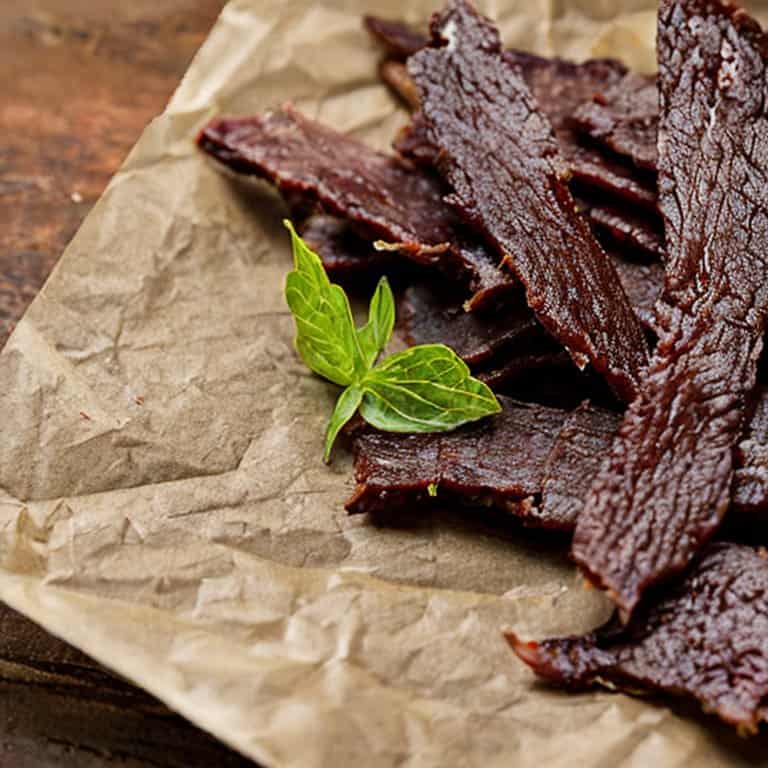 In this article, we'll talk about lectin-free jerky. First, what makes a jerky lectin-free?
Well, lectins are found in plants, so generally speaking, we are looking at the ingredients in the jerky that aren't animal-based. For example, herbs, spices, sauces.
What To Look For In Lectin-Free Beef Jerky
If you want your jerky to be as low in lectins as possible, then you probably want to get jerky that doesn't contain soy sauce. Soy sauce often contains wheat and comes from soybeans, which are high in lectins.
The package will list soy sauce in the ingredients and typically mention that it contains soy and/or wheat.
The other thing to consider when it comes to lectins is the herbs and spices. Generally speaking, herbs and spices are so little in quantity that you may not care at all.
If you do care, finding your own with limited spices can be tough (and oftentimes the ingredients will list spices not necessarily which spices, so of course, you can make your own jerky with some black or white pepper and some herbs.
Alternatively, you could look for fermented beef jerky, because fermenting can lower the lectin count. Here are some fermented jerky sticks, both in beef and turkey that you may be interested in checking out.
Fermented Low Lectin Beef Jerky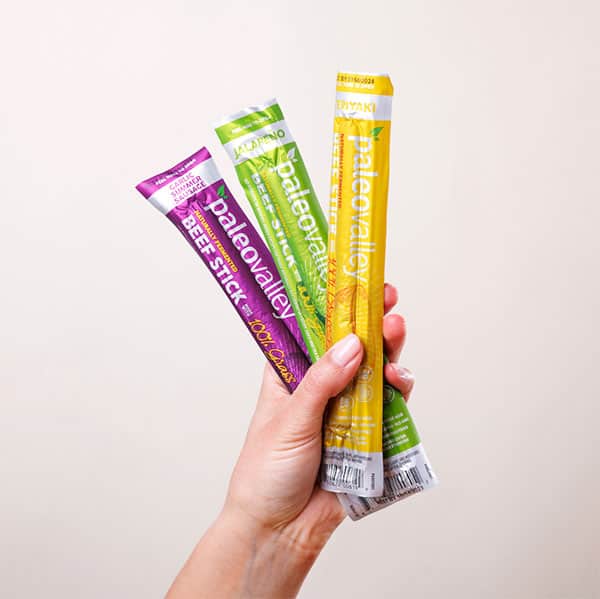 Fermented Low Lectin Turkey Jerky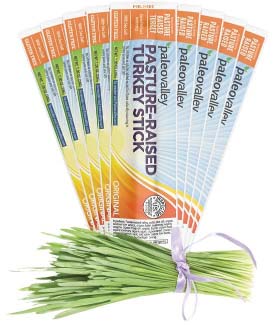 These turkey sticks are also fermented and don't contain peppers, paprika, allspice, or nutmeg. They come in two flavors.
One flavor contains Italian seasoning and cinnamon ​and the other contains fruit and some other ingredients, which you can see all of on their page.
The fermented turkey sticks comes in 2 flavors: Original​ and Cranberry Orange.
Click here to check out the fermented organic, pasture-raised turkey jerky sticks!
Affiliate Earning Disclaimer: We may earn commission from any of the links on our site.