Do Strawberries Have Lectins?
You may be wondering if strawberries are high or low in lectins.
While there are many unknowns with lectins, there is some research on lectins in strawberries!
Research on lectins in strawberries showed that there were lectins in the strawberries tested. That being said, fruit generally seems to be lower in lectins than other foods high in lectins.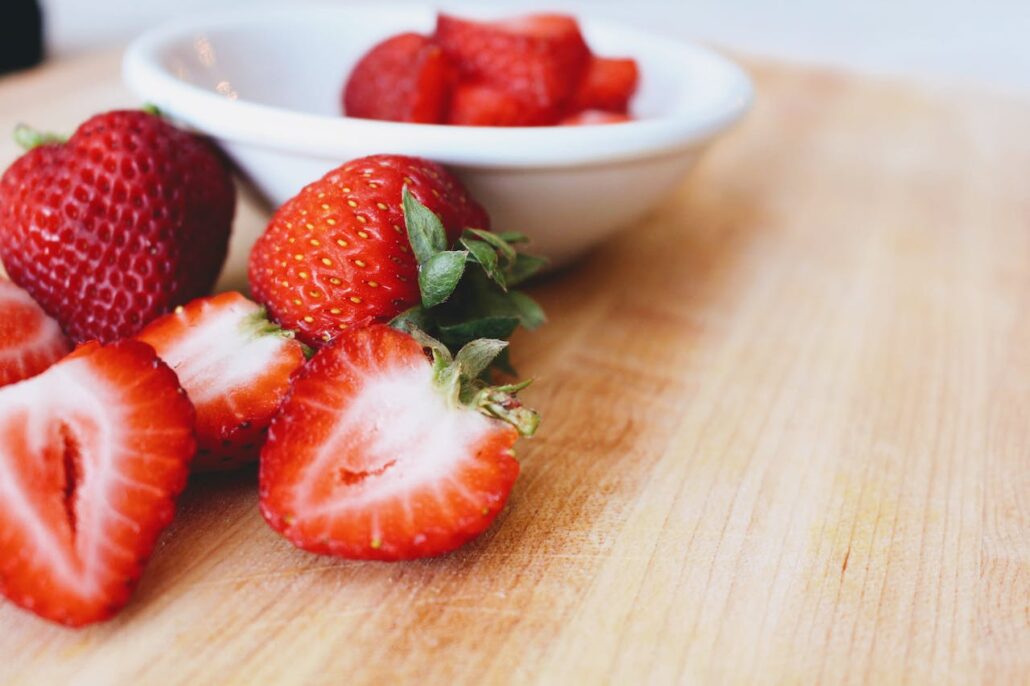 Are Strawberries Low In Lectins?
Research on lectins in strawberries showed that they did contain lectins, however, the amount of lectins was not quantitatively measured.
Fruits generally seem to be low in lectins, since they are generally able to be eaten raw safely, like strawberries. Other foods that are high in lectins such as grains need to be cooked in order to be eaten safely, due to the high lectin count, and the cooking lowers the quantity of lectins.
Are Strawberries High In Lectins?
Research showed that strawberries do contain lectins, however the exact amount was not mentioned quantitatively, so it's hard to say how many lectins there were.
Additionally, it seems that fruits are generally low in lectins, since they are safe to eat raw, whereas other foods, such as grains, need to be cooked to reduce their lectin quantity enough to be safe to eat.
Strawberry Nutrition
There are many vitamins, minerals, and antioxidants found in strawberries, and they are generally thought to be a wonderfully healthy food. Berries are considered by some to be some of the healthiest fruits on Earth.
Macronutrients
100g of strawberries contains around 32 calories, with around 7.68g in carbohydrates, 0.67g in protein, and just 0.3g in fat. It also contains around 4.89g in sugar and 2g in fiber.
Dried strawberries and other fruits often contain added sugar which affects the carbohydrate amount.
Micronutrients
There are plenty of vitamins in strawberries, including that they are an excellent source of Vitamin C (58.8mg). They also contain Riboflavin, with around 0.022mg and Vitamin B-6 at around 0.047mg.
There are also plenty of minerals such as Calcium (16mg), Iron (0.41mg), Magnesium (13mg), and Potassium (153mg).
Foods & Restaurant Dishes With Strawberries
Strawberries are included in many dishes and desserts. They are often eaten raw and added to smoothies, salads, or eaten by themselves.
They are also frequently added to desserts, such as strawberry ice cream, strawberry cheese cake, or other types of cakes and baked goods.
Chocolate covered strawberries are also an extremely popular food. Due to their sweetness and taste, they are frequently added to desserts and other dishes.
Resources
https://sciendo.com/article/10.1515/sjecr-2016-0031
https://fdc.nal.usda.gov/fdc-app.html#/food-details/167762/nutrients